Wayne Law alumna camps out in the cold for social justice goals
For 25 days, public interest attorney Lisa Walinske camped out on the side of a busy road in Detroit to raise money so she could help more needy clients.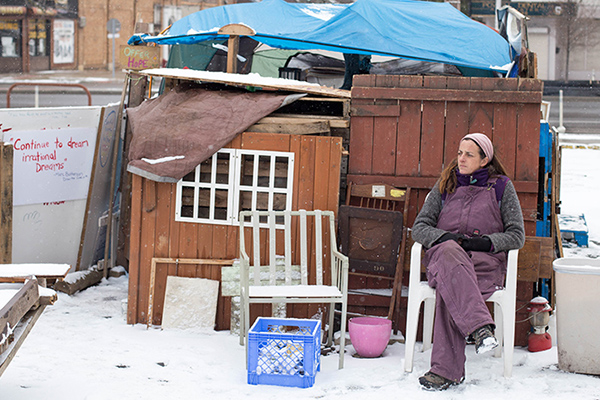 In the process, she garnered national attention, starting with a Dec. 7 Detroit Free Press article about her effort.
Walinske, a longtime community activist, is a 2000 graduate of Wayne State University Law School, and founder of nonprofit ReDetroit East NPO, Inc.
Read the full story from Wayne Law.