Sandra A. Studebaker '72, M.L.I.S. '85 found inspiration at WSU Sesquicentennial celebration
Green and Gold Haiku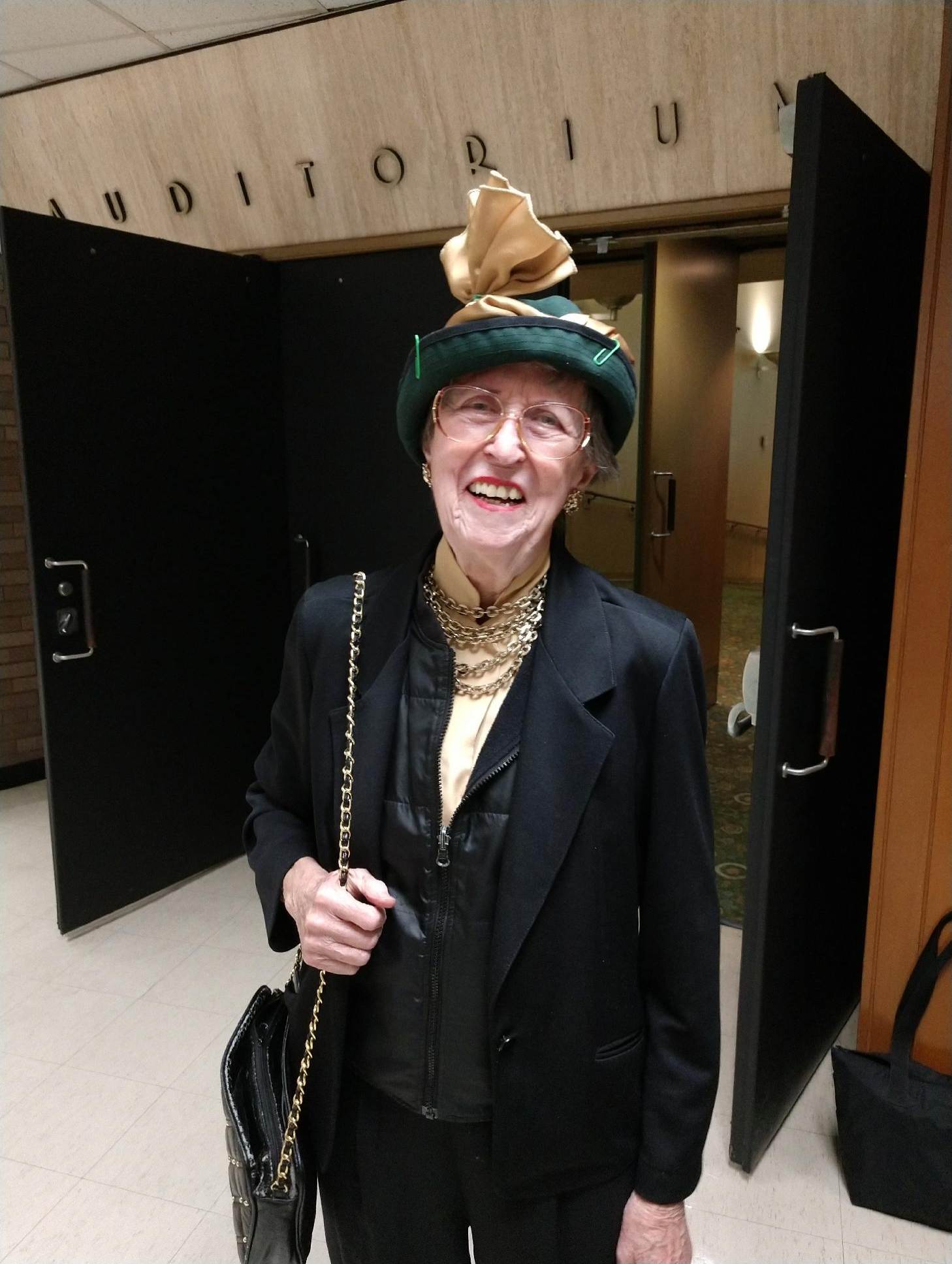 By Sandra A. Studebaker, MSLS
28 January 2018
The news brief said
WSU turns 150.
Come, wear green and gold.
Friday, twenty-sixth.
Sesquicentennial gig.
WSU campus.
Proud alumna here.
Twice a grad, class rings attest.
('72 & '85)
Attendance a must.
What to wear of green and gold?
Winter! First a hat.
Dunham's Sports' attire!
Choice green chapeau "Spartan" themed.
Oh well, buy, make do.
Be creative. Add
long gold silk scarf, twist just so!
Paperclip secured.
Next--NOT green and gold.
SASMSLS
State auto license.
My initials plus
WSU Master's degree.
Approved license plate.
Boldly displayed in
Alumni auto plate frame
on my Buick brand.
Handcraft replica,
display on this senior's back.
Studebaker born!
Our alma mater--
Wayne State University.
Green and Gold reigns long.