Joshua Raub, Pharm.D. '09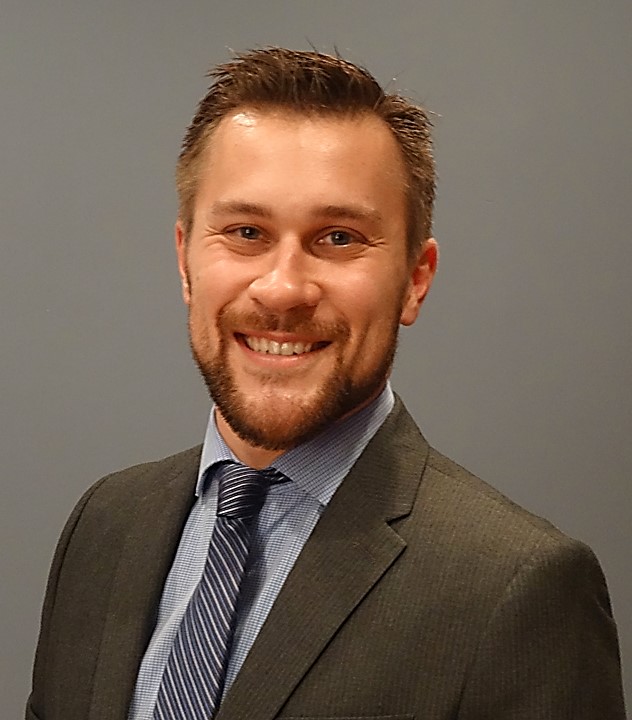 Dr. Joshua Raub knew he wanted to go into hospital pharmacy. A leader in the field, Raub has always had a passion for helping people, so when he chose Wayne State, Detroit was a natural fit. "I wanted to go to school in Detroit since I was little," Raub said. He also knew serving the population and being in the middle of the action was important. "I have a greater appreciation for patient care with everything going on in Detroit when I started school," Raub said.
Raub always hoped to make an impact in pharmacy, and he was able to do it at Wayne State. Many students come into the program not knowing what to expect, so Raub looked to address that need by creating a program for third-year pharmacy students to mentor first-year students. The program launched in 2007 and is thriving today. "Starting the peer mentoring program was something I was very proud," Raub said.
Raub was also lucky enough to find the love of his life at Wayne State: his wife and fellow alum Krystle Raub (Fermil) '09. They have one daughter and another due this month.
After graduation,
Raub secured a residency at Johns Hopkins Hospital in Baltimore, which kicked off with a hospital orientation led by fellow Wayne State alumnus Daniel Ashby `71, M.S.`77. After residency, Raub decided to leave Baltimore and return to Detroit. "Michigan is progressive for pharmacy, so coming back to Detroit was not a hard decision for me," he said.
Upon returning to Detroit, Raub secured a position at the Detroit Medical Center. But he knew he wanted to do more, so he reconnected with his alma mater and started serving as an adjunct faculty member. "Becoming an adjunct faculty member was a great honor," Raub said. While doing three lectures a year, Raub also serves as a preceptor, mentoring fourth-year pharmacy students in real-world settings. Many Wayne State pharmacy students have come through his care. And as a preceptor, Raub has earned a number of awards:
2012, 2013 and 2015 Preceptor of the Year, Detroit Receiving Hospital LAPP and DMC local awards
2014 Pharmacist of the Year, Southeast Michigan Society of Hospital Pharmacist
2016 New Preceptor of the Year, American Society of Hospital Pharmacist
Raub also has a knack for writing, with more than 13 publications in the field. "I love to write and publish new articles," Raub said. "That's definitely is a passion that I will continue to pursue."