Daniel J. Loepp '82, M.A. '86, LL.D. '14 (Hon.) reflects on Wayne State's impact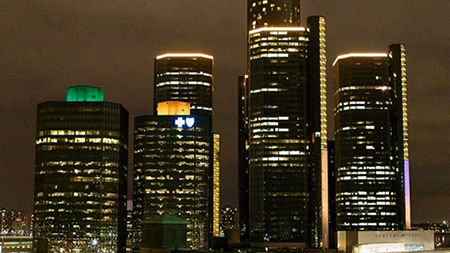 Daniel J. Loepp '82, M.A. '86, LL.D. '14 (Hon.) is the President and CEO of Blue Cross Blue Shield of Michigan. As a thank you, Loepp wrote about how Wayne State University has impacted himself, his family, the city of Detroit and the world.
--
Read 150 Years of Grit, Determination and Innovation for Wayne State University and Its Alum
"This year, as Wayne State University celebrates its sesquicentennial, I am newly inspired by the 150-year history of this great institution.
Through decades of successes and struggles — including economic renaissance, the Great Depression, World Wars, the booms, busts and rebirth of the auto industry, and Detroit's historic bankruptcy — the University has been a bedrock institution in the city. It is one of Detroit's gems, drawing students from around the world and producing graduates who have made great contributions across their fields and disciplines for generations.
Wayne State is rooted in a strong sense of social mission, like Blue Cross Blue Shield of Michigan where I serve as CEO, and dedicated to creating 'a premier university in the heart of Detroit.'"
Read more from Blue Cross and Michigan Health News